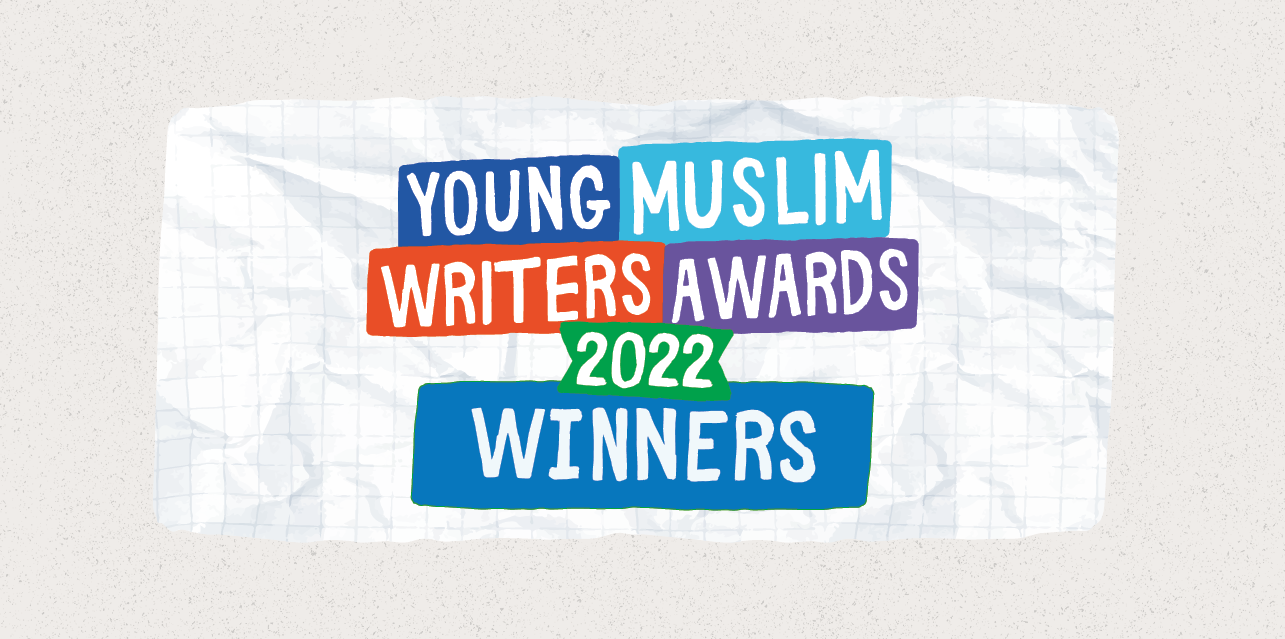 Guests gathered at London's iconic Senate House on Saturday 12th November to celebrate the remarkable achievements of 2022's shortlisted writers of the Young Muslim Writers Awards, a Muslim Hands project presented in association with the Institute of English Studies at the School of Advanced Study (University of London).
Shortlisted writers were joined by their families and met with the judges and other figures from the arts and literature whilst they enjoyed refreshments and drinks before making their way into the ceremony hall. As silence descended amongst the audience, young reciter Mohamed Omar Ali opened the ceremony by reciting the beginning passages of Surah Rahman, before handing the stage to the ceremony host Malak Obaidi.
Shahid Bashir (Deputy CEO of Muslim Hands) and Professor Clare Lees (Director of the Institute of English Studies) both welcomed the guests to the ceremony, before Eleanor Martin of Khayaal Theatre Company dazzled the audience with a storytelling presentation on The Artists by Jalaluddin Rumi.
To present the awards, guests were treated to inspirational speeches by 7-time YMWA winner Ameerah Kola-Olukotun, performance poet Amina Atiq, children's author Sufiya Ahmed, broadcast journalist Yasmin Khatun Dewan, and spoken word poet Annum Salman.
The 2023 Young Muslim Writers Awards winners are:
Key Stage 1 Poetry
Super Sperm Whale – Yahya Yasmin
Key Stage 2 Poetry
I'm Still Waiting – Thalia S. A.
Key Stage 3 Poetry
The Soundless Warrior – Mariam Khan
Key Stage 4 Poetry
Chatbot – Sumayyah Qureshi
Key Stage 1 Short Story
A Journey with Music – Eliza Miah
Key Stage 2 Short Story
Unpredictable – Thalia S. A.
Key Stage 3 Short Story
The Crimson Vines – Sumaiyah Hanna Ahmed
Key Stage 4 Short Story
Dragon Fire – Maryam Abdalla
Key Stage 3 Journalism
The Problem with Western Feminism – Faatimah Lambat
Key Stage 4 Journalism
Dragon Discovery – Maryam Abdalla
Key Stage 3 Screenplay
Calamati', Ti Ho Detto – Neda Aryan
Key Stage 3 Play Script
Javid Bond and Sharukh Holmes: The Adventure That Never Ends – Ameera Ebrahim and Zoya Vindhani
Key Stage 4 Play Script
The Nadari Family – Numa Tasneem Nayeem Karnachi
2023 Writer of the Year
The Soundless Warrior – Mariam Khan
When selecting the Writer of the Year, judge Radiya Hafiza noted:
"The quality of all the entries were very high, with beautiful writing, excellent humour and brilliant effort all around. But The Soundless Warrior really stood out to me with the quality of the writing and the way the poem flows – it's perfect!"
The 2023 competition is now open for writers in the UK. To find out more, please visit our competition page.