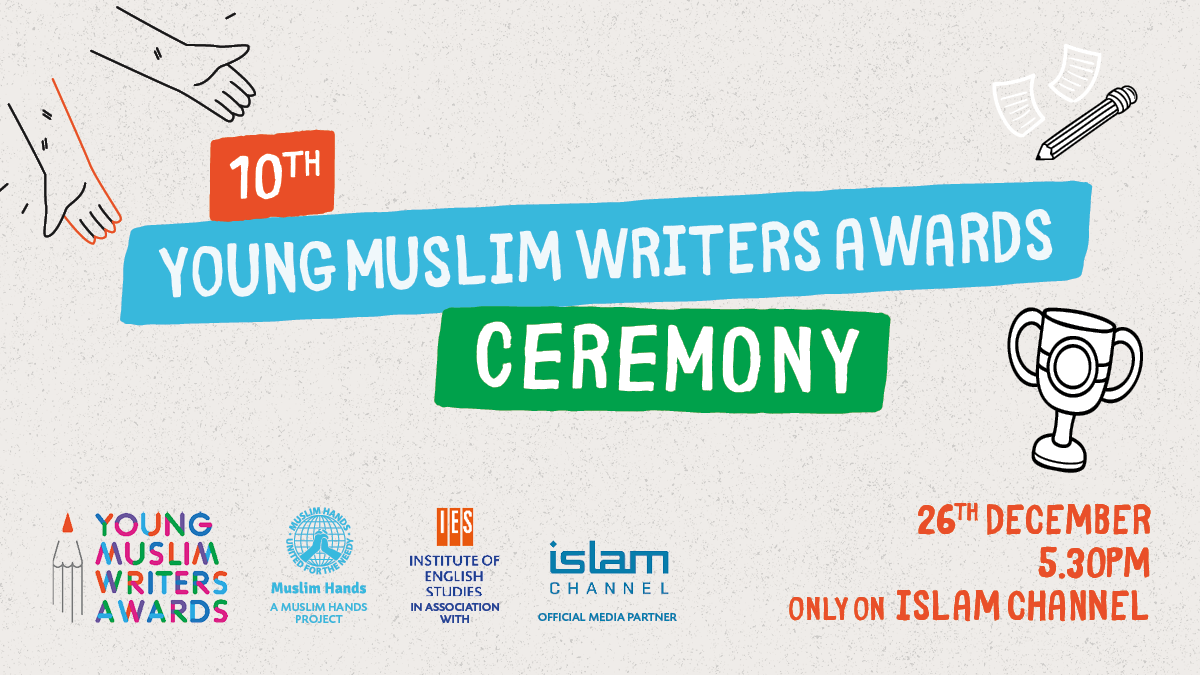 Winners of the 2020 Young Muslim Writers Awards will be announced in a star-studded ceremony broadcast on Islam Channel.
This virtual ceremony features speeches from Director of the Royal Society of Literature Molly Rosenberg, New York Time's best-selling author Kwame Alexander, CEO of Islam Channel Mohamed Ali Harrath, author of over twenty children and YA books Na'ima B Robert, Waterstone's Book Prize recipient Robin Stevens, director and writer Raisah Ahmed.
Viewers can also look forward to readings from winners as they share the entries which caught the judges attention.
Saturday 26th December
5.30pm
Watch on Islam Channel, or online at www.islamchannel.tv