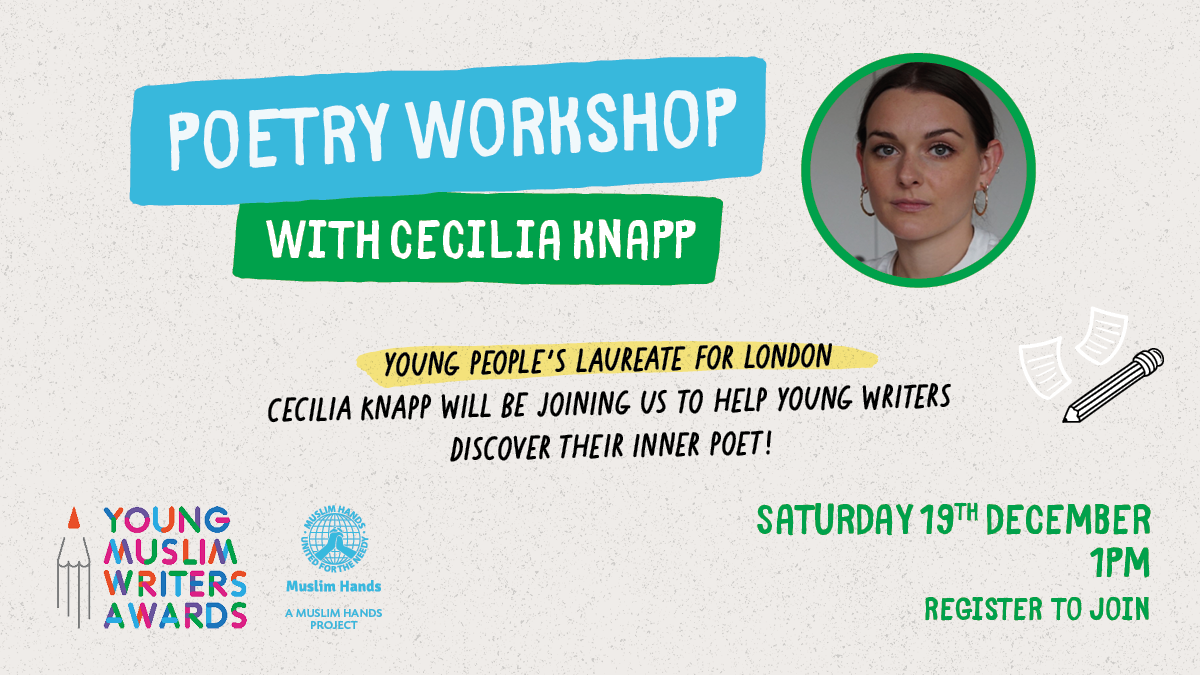 Join poet, novelist and playwright of Finding Home and Losing the Night, Cecilia Knapp for a fun and creative online poetry workshop, on Saturday 19th December!
Learn how to form and produce your best poetry yet: discover the wonders of free-writing, where you'll put your mind to paper to create organic, natural poems in the stream of consciousness style.
Discover how to motivate your imagination using the objects and environment around you, taking their normality and turning it into something beautiful. You'll also have the opportunity to read and discuss published poems, study their themes, voice and story, and produce your own work inspired by them!
Saturday 19th December 2020
1pm – 2pm
Register to join: https://zoom.us/webinar/register/WN_tV_bQUvoRYSZ8g43Rgp_rQ