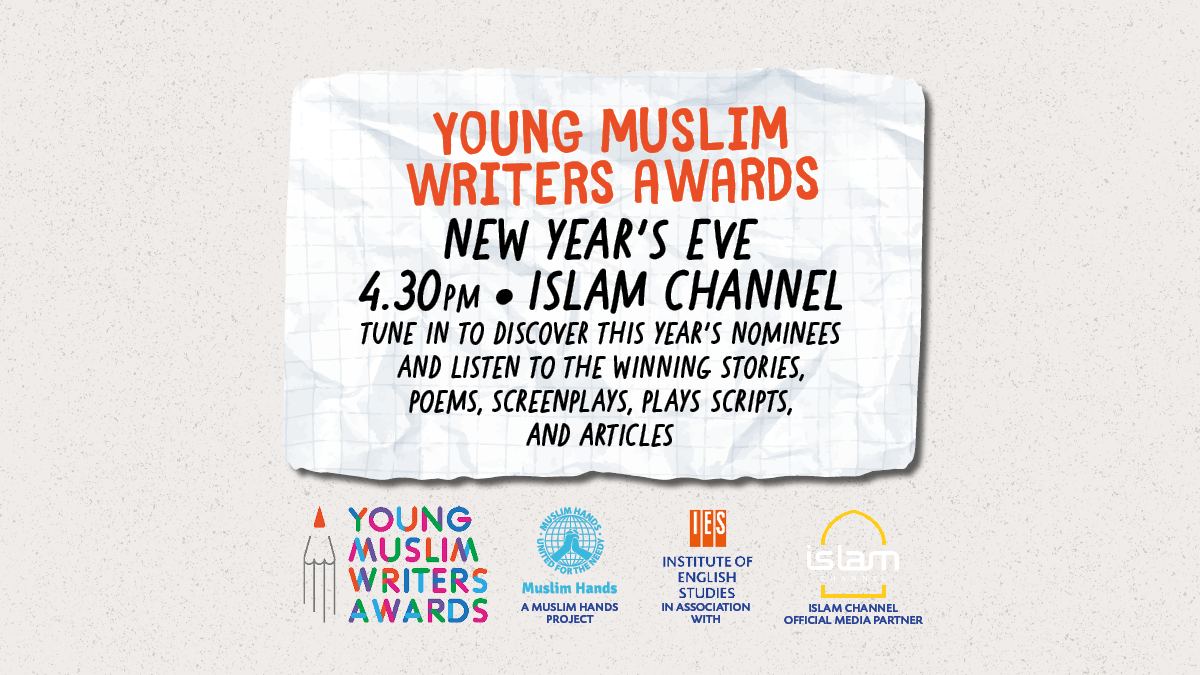 Winners of the 2021 Young Muslim Writers Awards will be announced in a televised awards ceremony this New Year's Eve on Islam Channel at 4:30pm, insha'Allah.
Earlier this year we invited young writers across the UK to put pen to paper for this year's competition. Five entries were shortlisted in each of the categories and put before our 35 judges to select the winners.
Join us on Friday 31st December to hear from some of the judges, including Molly Rosenberg (Director of The Royal Society of Literature), Rehan Khan (author of A Tudor Turk) and Raisah Ahmed (Screenwriter and Director) as they share the names of captivating shortlisted entries and announce the winners.
We're in for a special treat as the winners from each category will be reading their award-winning entries aloud!
4:30pm
Friday 31st December 2021
on Islam Channel, our Official Media Partner SKY 737, Virgin 838, Freeview 264 and online at the link below
Watch Online Here