SCREENPLAY WORKSHOP
Join us this Sunday 11th July as we learn from Screenwriter and Director RAISAH AHMED on how to write a screenplay!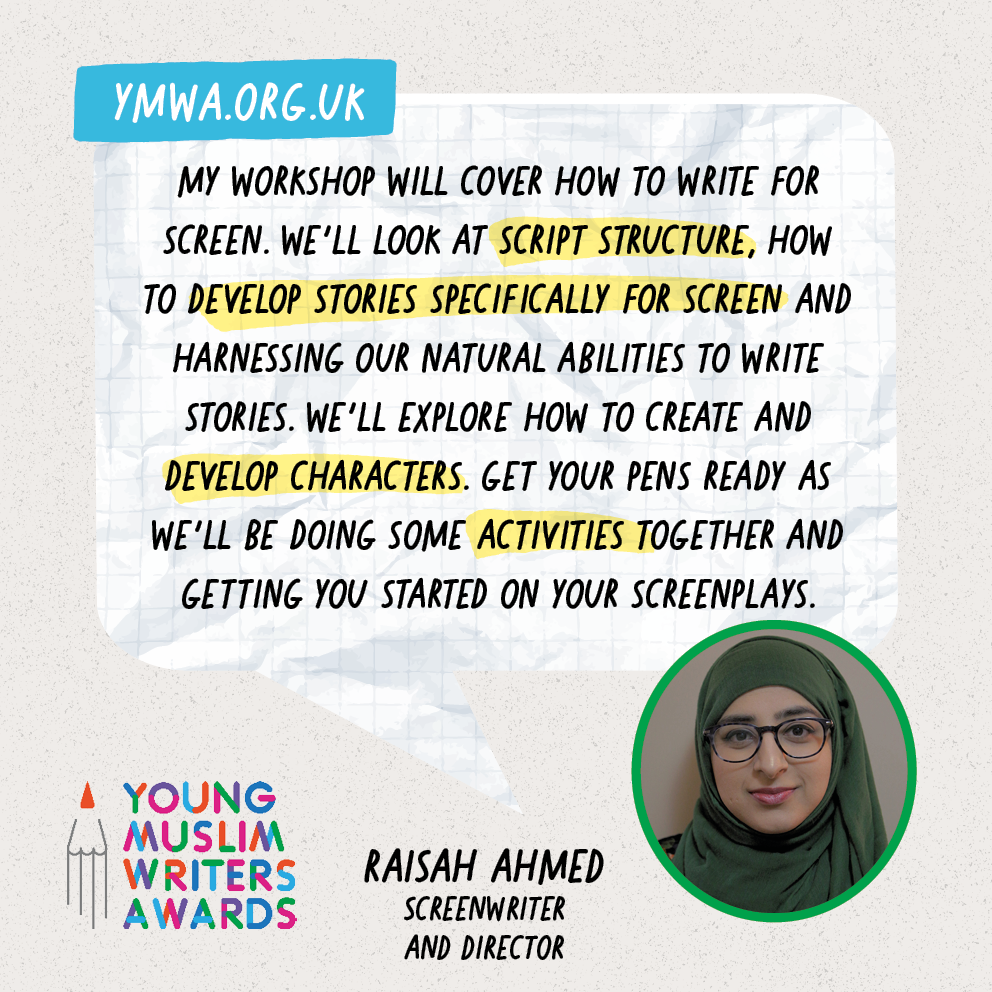 —
Raisah is a writer and director working across film & television. She has made a number of acclaimed shorts, including Meet Me By The Water, which was commissioned by the Scottish Film Talent Network and premiered in competition at the Edinburgh International Film Festival, and Magda, which premiered at the Glasgow Short Film Festival.
She is currently developing Half Moon Camp, an original feature with Zorana Piggott and Film 4. Raisah has directed an episode of BBC 3's The Break, and is continuing to write on CBeebies series Molly & Mack.