SHORT STORY WORKSHOP
Join us on Monday 9th August as we learn from children's author NIZRANA FAROOK on how to write an adventure short story, with a focus on setting and plot!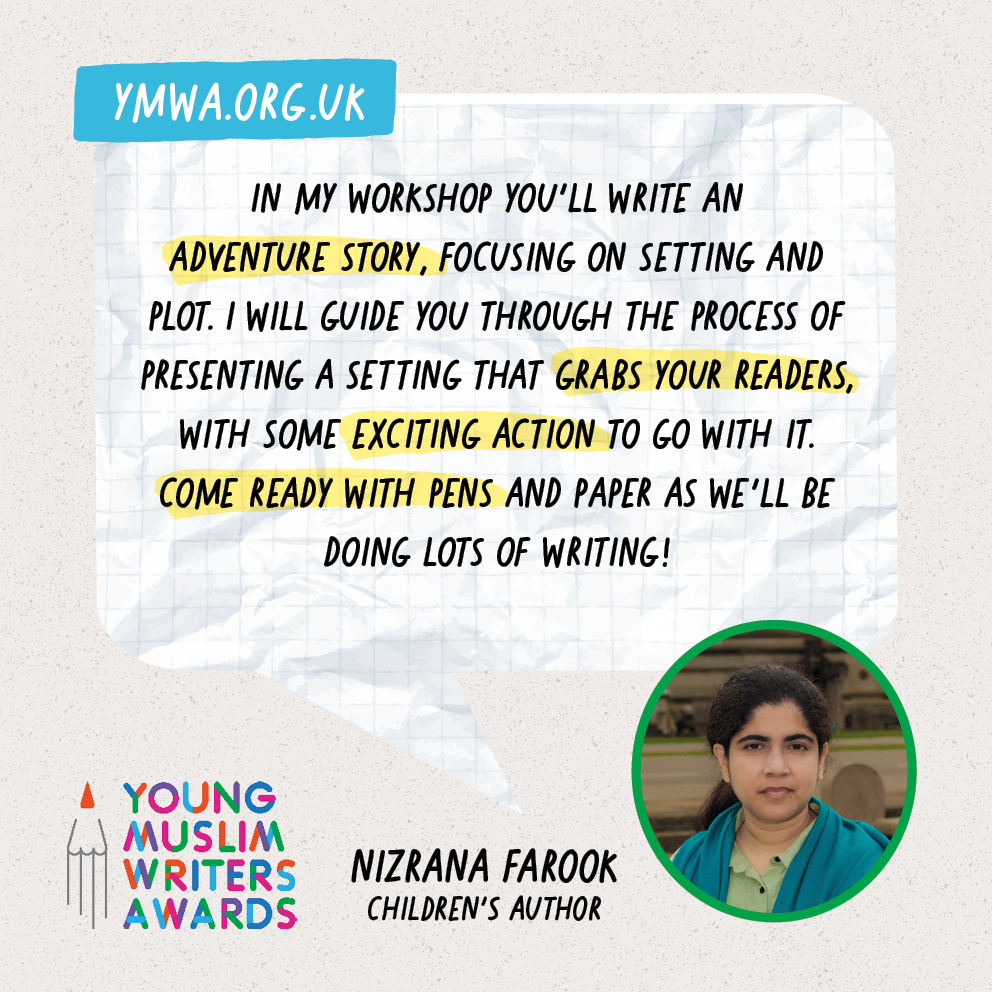 About the Author: Nizrana Farook was born and raised in Colombo, Sri Lanka, and the beautiful landscapes of her home country somehow always find their way into the stories she writes. Her debut novel, 'The Girl Who Stole an Elephant', was a Waterstones Book of the Month, longlisted for the Blue Peter award and Jhalak Prize, and nominated for the Carnegie Medal. Her second book, 'The Boy Who Met a Whale', which was out this year, was an Indie Book of the Month. She has a master's degree in creative writing for children, and lives with her family in Hertfordshire.